Meet our Team
Meet the Team
a brief summary of how our team is made up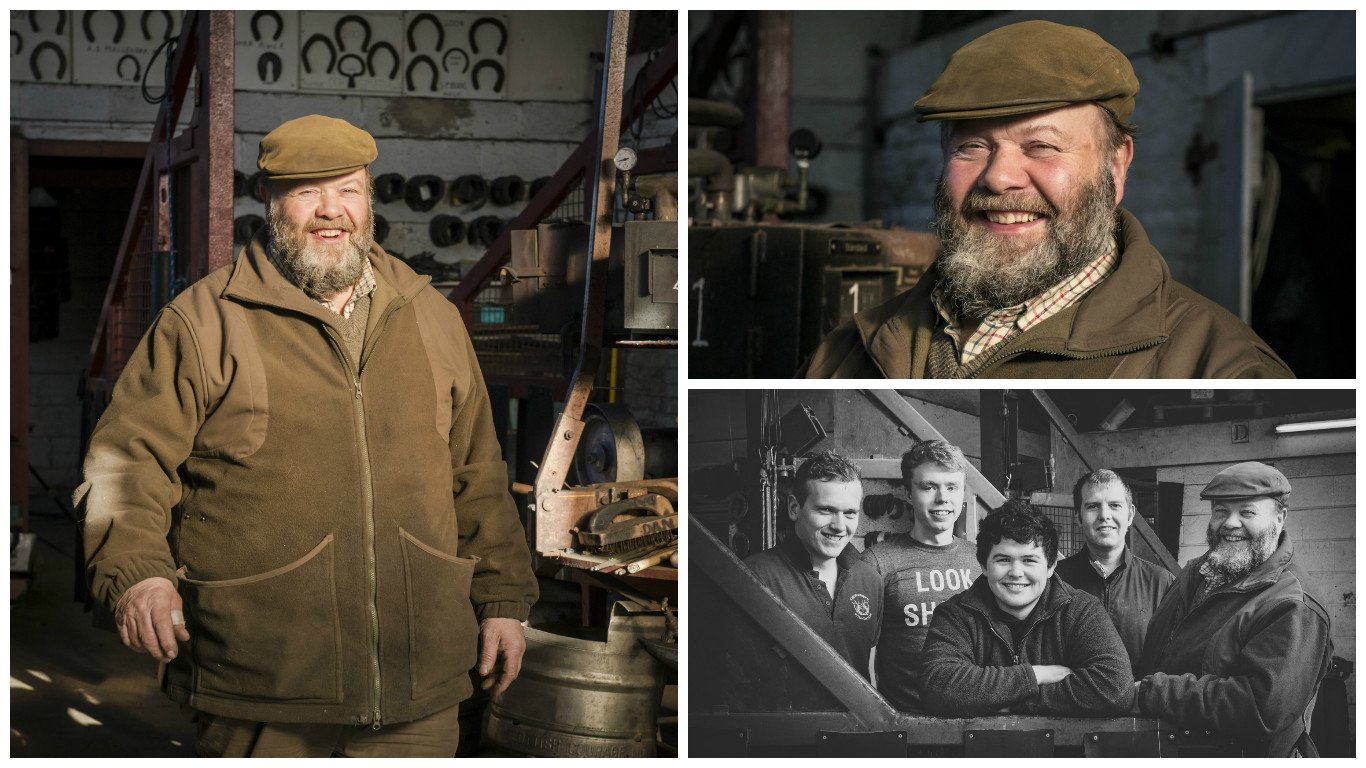 Huw has been a farrier since 1972 and has loved his job ever since. He is trained to AWCF (Associate of the Worshipful Company of Farriers) standard, and is an ATF (Approved Training Farrier) - Huw has trained over 30 farriers, including the 6 times world champion! He is really passionate about his job and has been president of the industry's association, BFBA. He is cheif steward of farriery at the Great Yorkshire Show.
Huw's hobbies including shooting, talking about guns, looking at guns, buying and selling guns, and in general all things guns!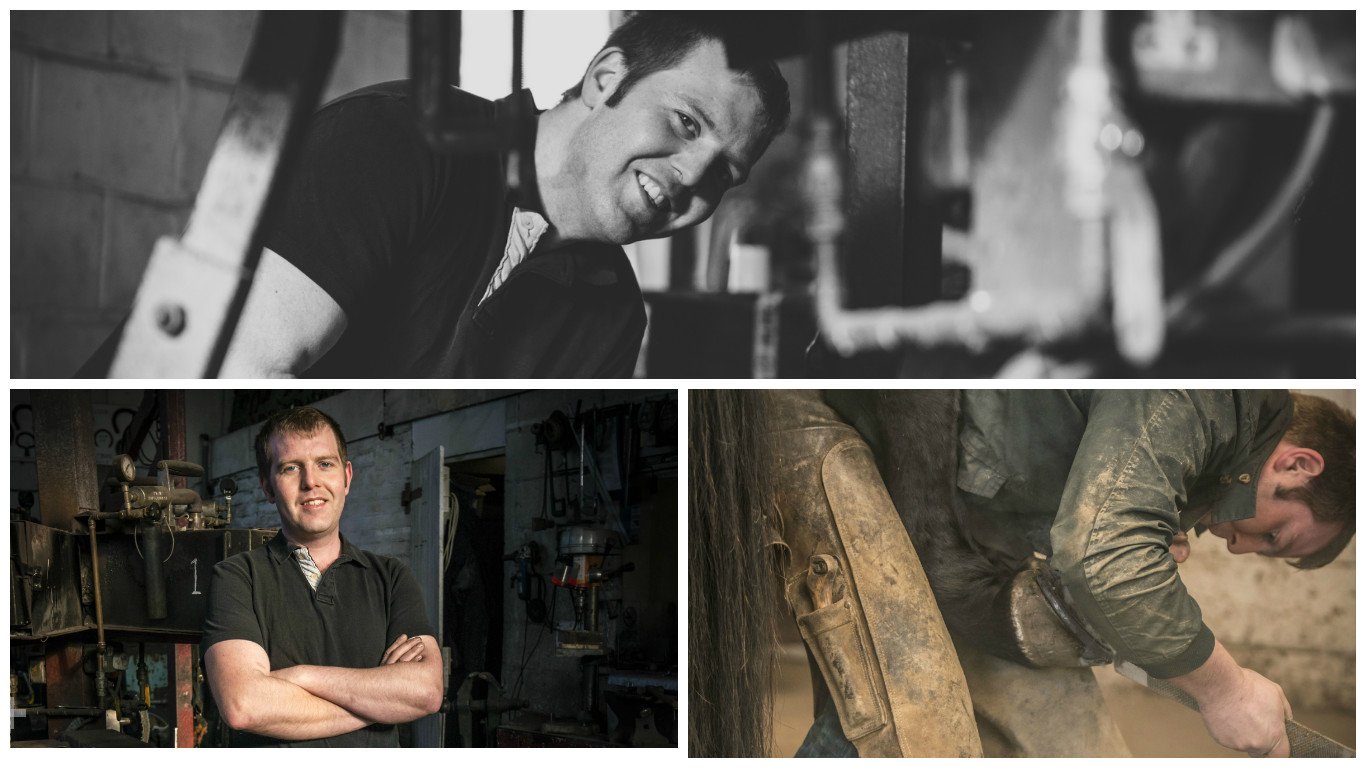 Tom is Huw's son and after doing his apprenticeship with his Dad, he qualified as a farrier in June 2015. Toms interest in farriery sprung after tinkering about in the forge from a young age. He enjoys making specialist shoes and reading articles about therapeutic farriery. He is currently undertaking his Degree in farriery at Myerscough College.
Tom's hobbies include playing pool in the local league, watching football and making curries.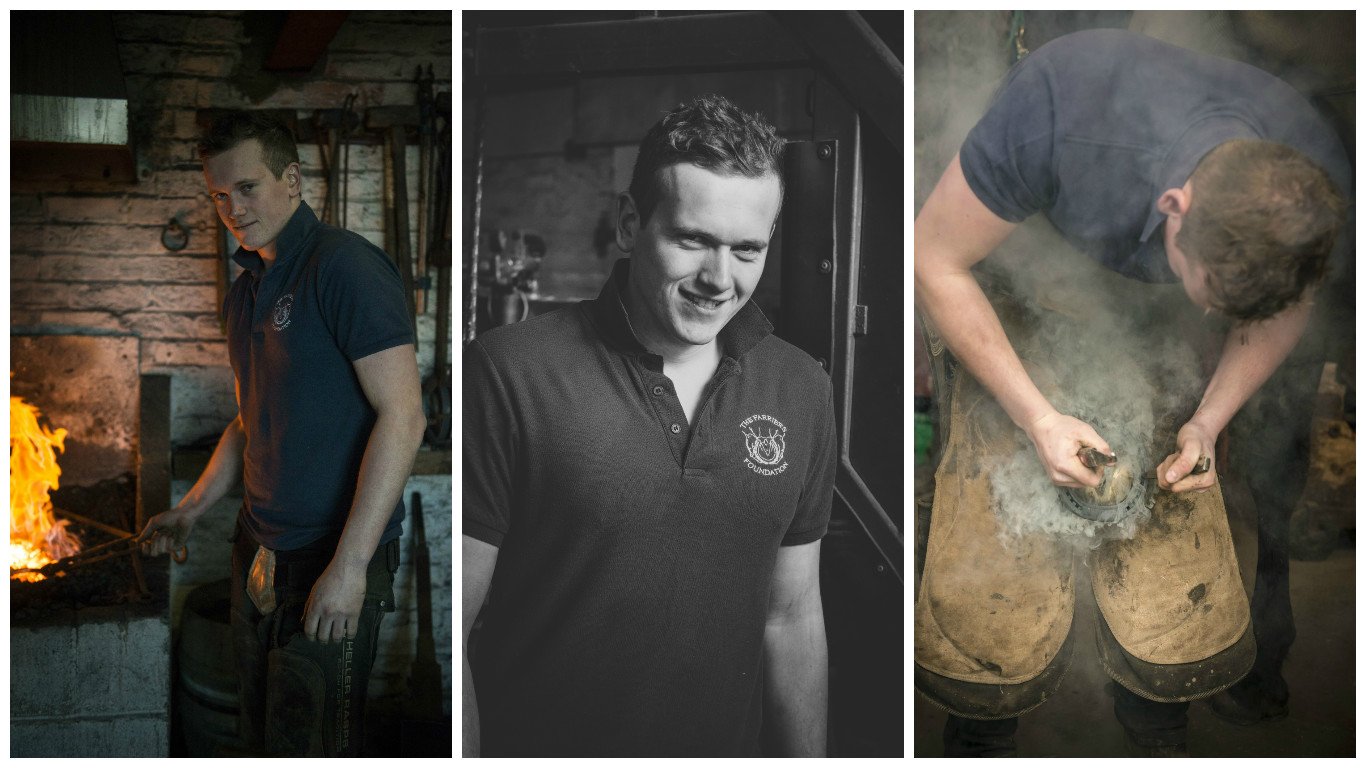 Will is our senior apprentice at the forge, he joined our team in 2014. He is half way through his apprenticeship and is enjoying every second. Will is a 3rd generation farrier in his family, following in his Grandad and Uncle's footsteps.
His interests include hunting, skiing and shoemaking. He really enjoys making therapeutic shoes for horses on our round.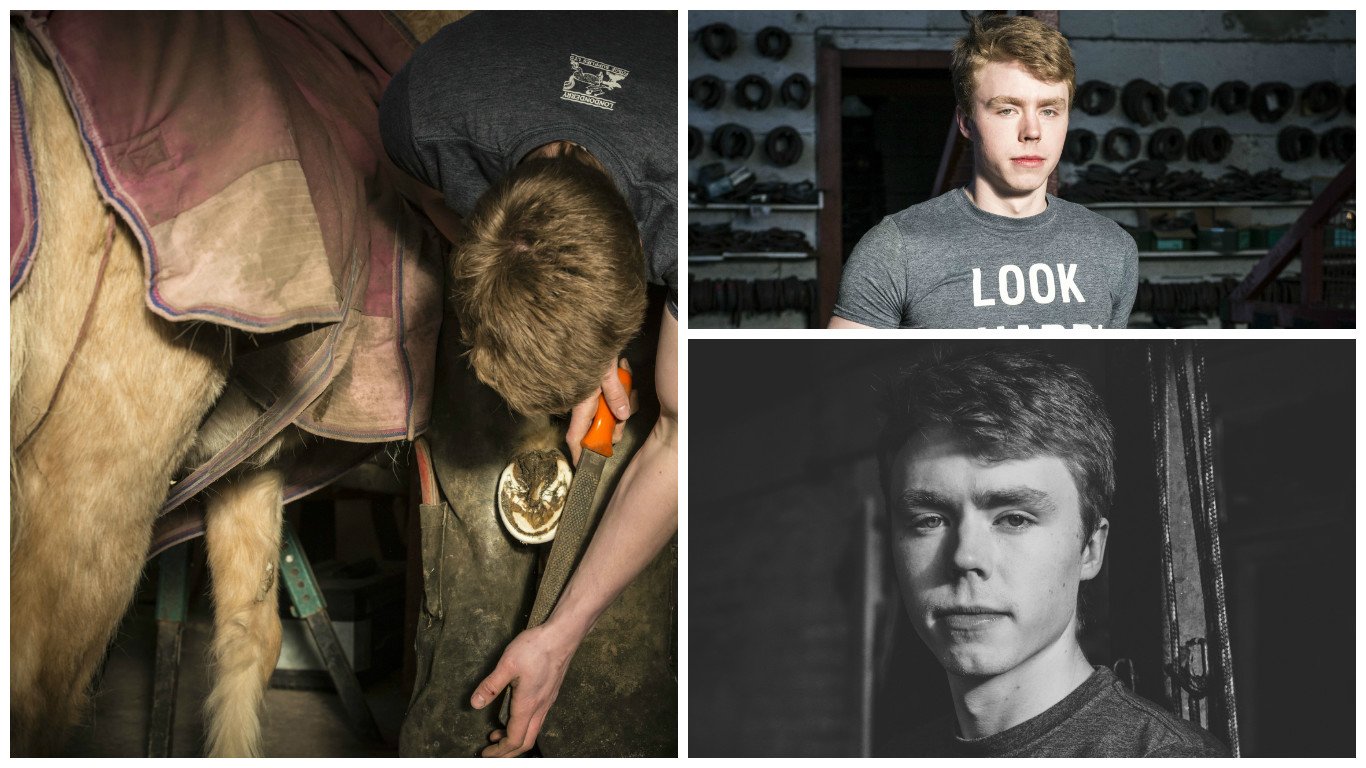 Alex is our junior apprentice at the forge. He joined us in 2015. Alex wanted to be a farrier from being a child, after watching the farrier work on his horses.
His hobbies are going to the gym, and anything to do with blacksmithing!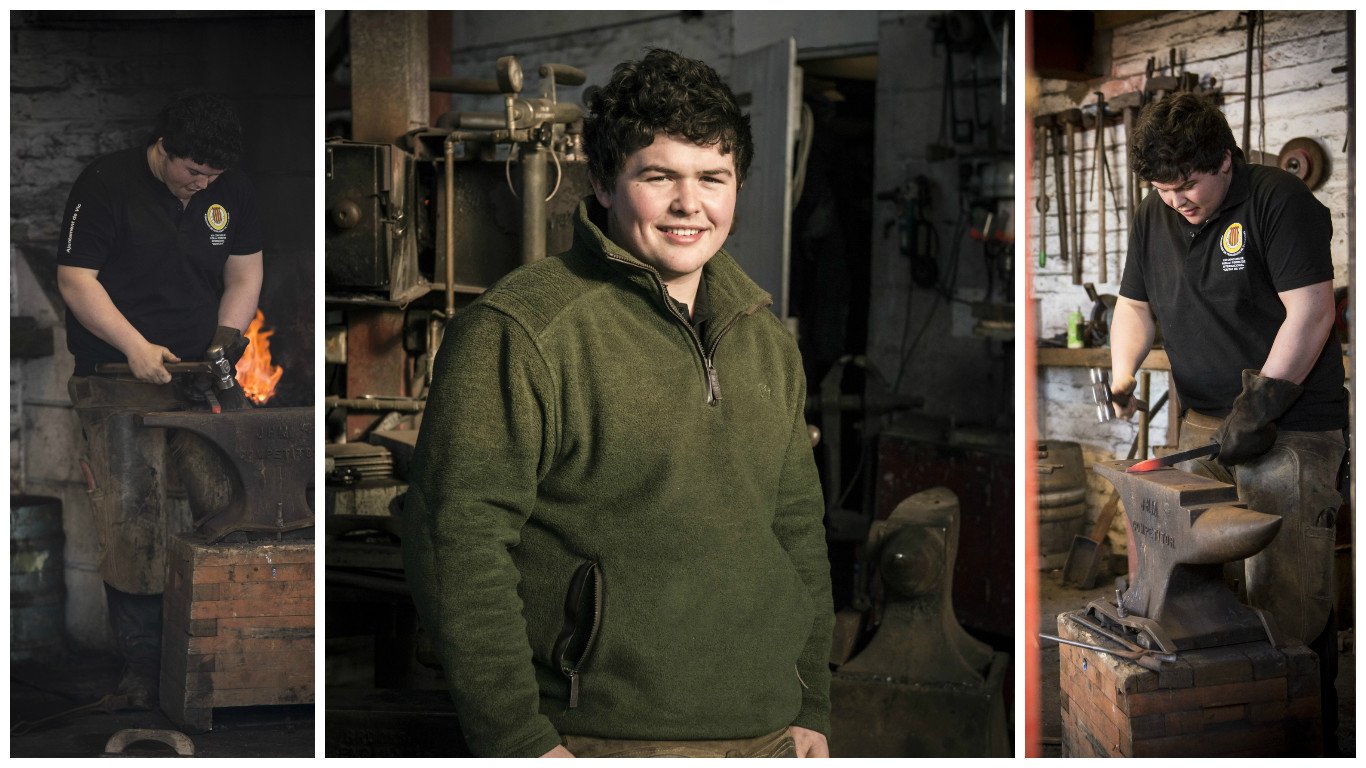 Danny is also a junior apprentice, joining the team in 2015. His interest in farriery arose after spending time shadowing his local farrier on work experience.
In his spare time Danny enjoys playing rugby and attending his local Young Farmers club.
Our office is located at the forge and is run by Jackie Dyer - Huw's wife. She is ably assisted by their daughter Hazel and long standing employee Kim Smith. If you need anything, they are here to help.
They are also accompanied by the dogs, Dino and Wilf. Be sure to come and say hi to them if you are popping by!