Welcome To Londonderry Forge Supplies LTD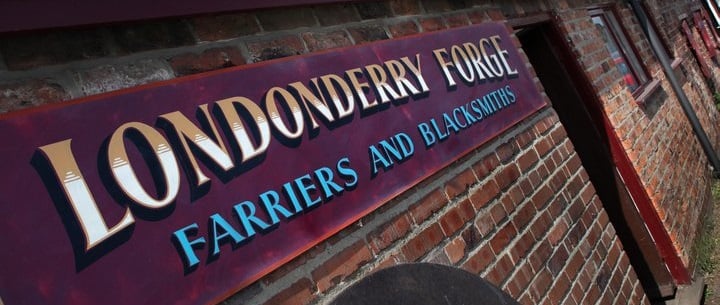 Welcome to Londonderry Forge Supplies Ltd, where you can find all the tools and accessories you need for your forge. Our comprehensive range of tools, rasps, knives, horseshoes, hoof repair products and accessories are each carefully chosen by Huw Dyer for quality, efficiency and value for money.
At Londonderry Forge Supplies Ltd we have decades of expertise as farriers and blacksmiths and believe in providing our industry with the very best in craftsman tools, education, support and innovation. If you have any questions about our product range do not hesitate to contact us.
Visit our Shop:
Please note: In accordance with the Farriers (Registration) Act 1975, only registered farriers may purchase certain items such as horseshoes and nails. By purchasing these products from this website, you are confirming that you are a Registered Farrier.
---