Complete Tool Maintenance Kit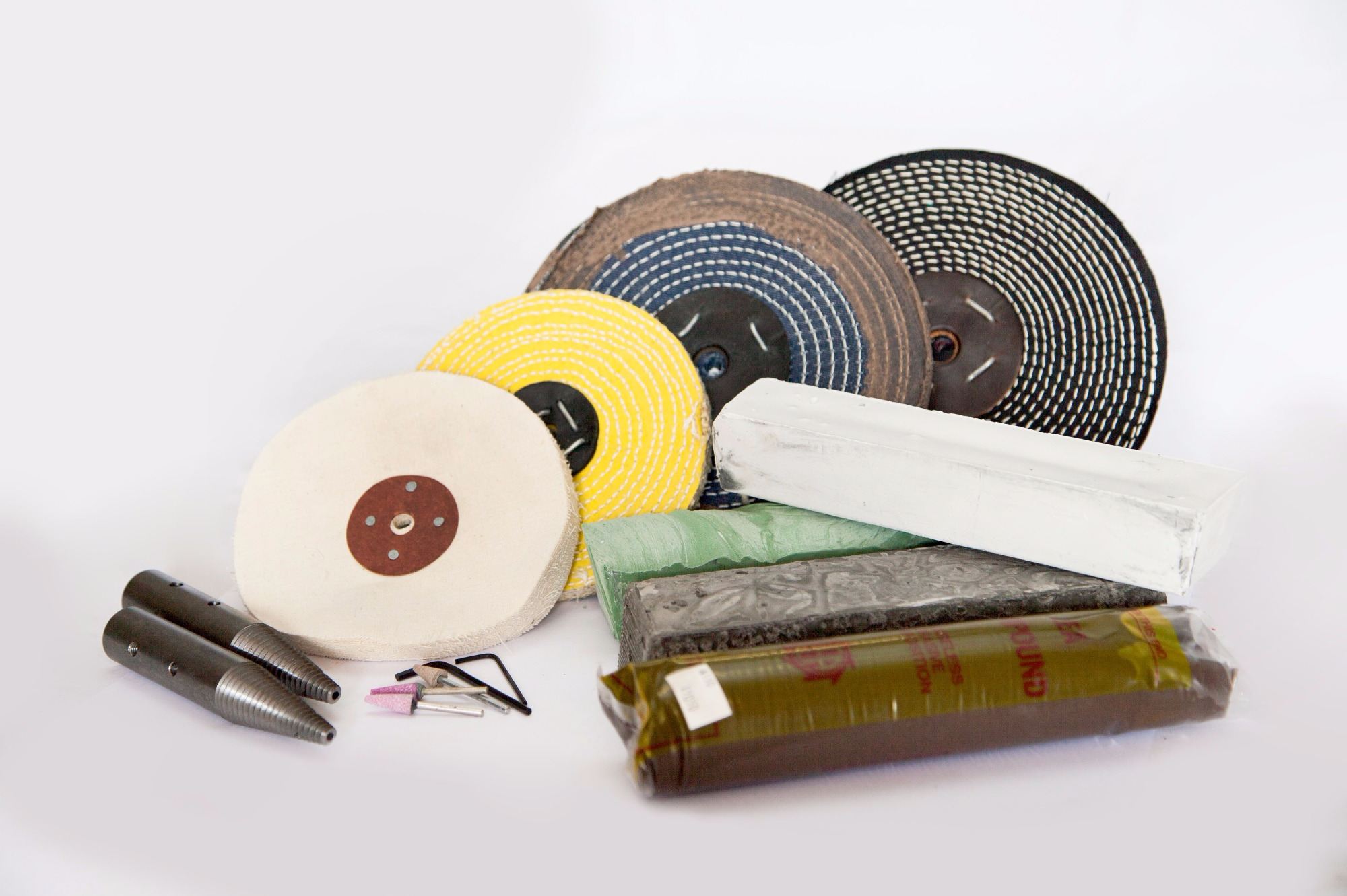 Our Complete Tool Maintenance Kit is a world recognised must-have tool for your forge or van. The kit comes with everything you need to polish and sharpen your tools. It is easy to set up and extremely user friendly.
Hints and tips to get the best from your kit:
Your kit works at it's best when the mops are properly broken in. The best way of doing this is to polish all of your tools following the simple sequence in the instructions. This also helps to familiarise you with the kit.
Sharpen up several rasps at a time and swap between them during your working day. This way, you are never working with a blunt rasp. This process is great to do with your knives as well!
Add an Expander Wheel to your kit and easily box shoes, dress tools and grind heel checks better than a linisher.
You can buy the Complete Tool Maintenance Kit and all accessories here.

Our Tool Maintenance Kit and all of it's invaluable extras are stocked by Well Shod. Please visit their website to view our video and to read more on what this versatile tool has to offer!
The Kit is also available in the USA from Nature Farms and Texas Farrier Supply, as well as a wide range of European suppliers. For more information on how to order from overseas please contact us for more details.
Like us on Facebook for more hints, tips and short videos on how to get the best from your Complete Tool Maintenance Kit.